Last week (whilst coming into Dundee) I saw these HUGE montrosities of 'traffic blue' poles similar to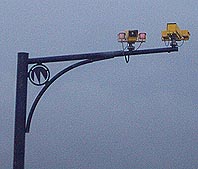 , but as yet without the cameras. Looks like we're about to be 'big brothered' on this nice, safe stretch of road - the only viable link between the central east & west coast of scotland for the majority of the traffic.
Anybody know when they are set to go operational?