tim.tonal wrote:
I don't believe people who think they can gauge their speed without checking their speedo - the human mind is easily tricked.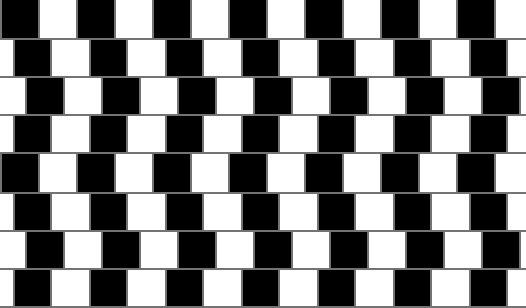 Id agree with you.
However, what we're discussing isnt whether or not we can accurately gauge a speed to drive at, but rather a SAFE speed to drive at.
And theres an ocean of difference between those two requirements!
Thats a concerning thought in itself as our unfriendly scammer/money grabbers actually believe that one particular set of velocities are somehow inherently safer than ones prohibited by their signs.
Multiple examples exist of why such "thinking" is dangerous and basically stupid and retarded, such as driving at the legal limit on a motorway in fog/other reduced visibility conditions, driving around built up areas foot planted at 30 etc etc etc.
The above reasons partly explain my stance on speed limits being used at all, even for novices.
Just WHO is in the best position to decide what speed is SAFEST at a particular TIME?
Some politician with an agenda of his own?
Some "Top Welsh Cop" trying to make a name for himself? (the fact that he's already known by varied names neednt be considered here...
)
How about a supposed "impartial" Research lab who's "research" gets funded by its friends in the DFT?
Maybe supposed road "safety" organisations like Barking mad brake?
Or perhaps Trainspot BC2000?
The answer is that none of the above have any role whatsoever in deciding a safe speed to drive at as theyre ALL speaking from a position that is, lets say, tainted by the blood or money of their victims.
Only a driver, on a stretch of road has ANY idea of a SAFE speed to drive at, as only they have up to date information on conditions at their locality at that time. That speed when measured may be 20, it may be 120. Its unimportant to KNOW that speed as all we're interested in is being SAFE....or SAFER.
We are of course talking about sensible, alert, and professional drivers here, not the chavvy boy racer idiot types, or half asleep grandads, school run mums distracted by junior peeing on the seats, or the muppets we all see blabbing on their phones or reading a newspaper in lane three.
What all of this points us to is Driver Training and the need for major improvements to it.
Professional drivers, trained to a high standard WILL be safer than those without it or those without EXPERIENCE.
Dont believe me? Ok, let your local bus driver fly you to your next holiday destination!
I want to see a much more rigorous driver training programme undertaken, with ALL aspects of driving properly tested.
Including high speed and skid control aspects in different drive layout vehicles.
Couple intense driver training with a complete rethink and reversal (where necessary) of stupid road planning and maintainance schedules and we'd see a marked improvement in accidents occuring on the roads.
But then again, all of this costs money, and our scammers only like to MAKE money from deaths.